Welcome to Angell EYE, your one-stop solution for expert PayPal integration. As a certified PayPal Partner, we specialize in developing and integrating cutting-edge payment solutions that empower businesses like yours to simplify and enhance their payment processes.
Our deep-rooted partnership with PayPal enables us to offer you exclusive access to the latest features and tools, ensuring that your eCommerce setup is as efficient, secure, and user-friendly as possible.
With our extensive experience, unparalleled customer support, and commitment to innovation, we help businesses unlock the full potential of PayPal and achieve their eCommerce goals.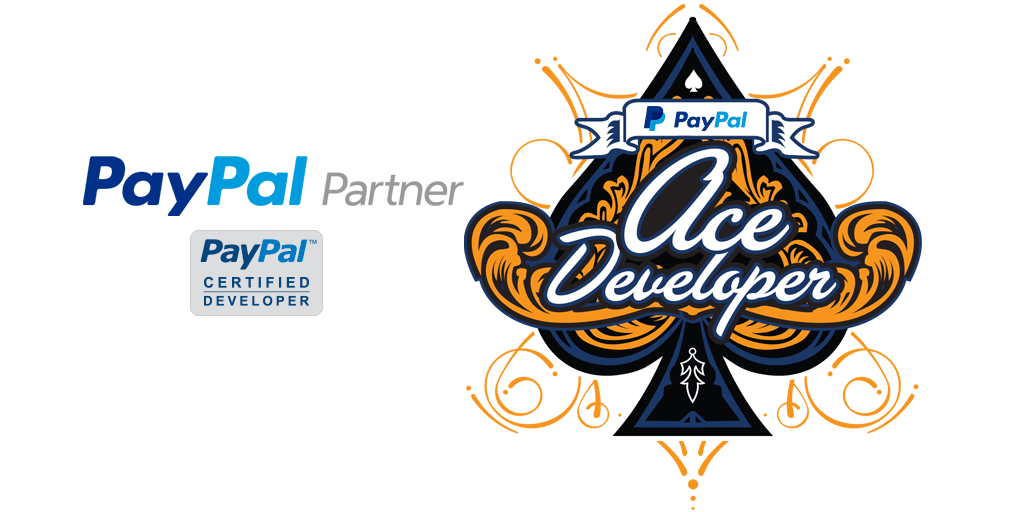 Unlock the Full Potential of PayPal for Your Business with Our Expert Development and Integration Services
At Angell EYE, our services revolve around leveraging the PayPal Commerce Platform to enhance your business's performance and customer experience. Here's an overview of what we offer:
PayPal Integration: We seamlessly integrate PayPal into your existing eCommerce setup, enabling you to accept payments from millions of PayPal customers around the globe. Whether it's PayPal Checkout, PayPal Credit / Pay Later, Venmo, Apple and Google Pay or direct credit card processing at lower rates than alternatives, our integrations include all of PayPal's payment methods.
Custom Development: Need a bespoke solution? Our experienced developers can tailor PayPal integration to suit your unique business needs, ensuring you get the most out of your eCommerce platform.
WooCommerce Plugin: We offer the best-in-class PayPal for WooCommerce plugin, turning your WooCommerce store into a powerful eCommerce platform. Our plugin is continuously updated to incorporate the latest PayPal features and functionality.
Maintenance and Support: Our partnership with PayPal guarantees that our software is always up to date. We provide ongoing maintenance for our plugins, and our top-notch customer support is always ready to assist you with any issues.
Training and Consultation: Need help understanding the PayPal platform or the best practices for your eCommerce store? Our team offers training and consultation services to help you navigate the digital commerce landscape.
Let Angell EYE be your guide in harnessing the power of PayPal and boosting your eCommerce potential.
Unique Selling Proposition
Angell EYE stands out in the crowd of PayPal integrators due to our unwavering commitment to quality and customer satisfaction. Here's why our clients choose us:
Deep Expertise and Experience: Our team has over 30 years of collective experience in the payment and tech industry. We've seen it all and we use this experience to serve you better.
Unparalleled Support: We believe in the power of great customer service. Our support team is highly responsive, ensuring your questions are answered promptly and thoroughly.
Continuous Improvement: The digital landscape is ever-evolving, and so are we. We consistently adapt and innovate, ensuring our clients always have access to the most advanced features and tools available on the PayPal platform.
Customized Solutions: We know that no two businesses are alike. Our team is adept at tailoring our solutions to fit your unique needs, helping you get the most out of your PayPal integration.
Transparent Pricing: No hidden costs or unexpected charges. Our fees are transparent and competitive, ensuring you get value for your money.
Choose Angell EYE for a seamless PayPal integration experience that is tailored, transparent, and supported by a team that truly cares about your success.
To provide a clear insight into the tangible benefits of our services, here are some case studies featuring real-life clients who have transformed their businesses through our PayPal integration:
Creating a Thriving Online Marketplace: Our client wanted to create a marketplace reminiscent of eBay or Amazon where vendors could sell products and the site owner could take a commission. We implemented our multi-account plugin to streamline the payment process. As a result, the client was able to reach their goal of launching a marketplace and generating revenue through 3rd party sales.
Empowering a Subscription-based Service: For a client offering subscription services, we integrated our specialized PayPal plugin to enable support for "WooCommerce Subscriptions", "Autoship", "one-click upsells", "reference transactions", and the option for buyers to save their payment method for faster checkout. These enhancements led to an uptick in subscription renewals and a more seamless user experience, boosting the client's customer retention rates.
Boosting Conversion Rates with PayPal Checkout: By integrating PayPal Checkout into product and cart pages for an eCommerce client, we increased their conversion rates by approximately 23%, which is on par with typical increases seen when merchants implement PayPal Checkout.  The simpler, more streamlined checkout process led to fewer cart abandonments and more completed transactions.
Leveraging PayPal Pay Later to Increase Sales: For a high-ticket product seller, we integrated PayPal Pay Later and Messaging into their payment process. This allowed customers to opt for interest-free financing, which boosted the average order value and led to a noticeable uptick in overall sales.
Optimizing Business Operations with PayPal Analytics: We helped a client leverage PayPal's analytic tools to gain insight into payment method preferences, top-selling products, and more. This data-driven approach led to more informed business decisions and a significant boost in their revenue.
Angell EYE is here to make your online payment processes as seamless and efficient as possible.
This plugin is excellent. I am having it modified slightly to meet our exact needs, but the base plugin is powerful, well designed and cleanly coded. Additionally, Drew was extremely helpful and able to explain how the plugin would work in a variety of scenarios, as well as helping me understand what to expect in processing fees, and more. Hoping to do business with AngellEye again in the future!
We were recommended to use this plugin by PayPal itself when their own plugin didn't work. This plugin, after proper configuration with the extremely helpful Angelleye team, has solved our PayPal problems. It works great, has many options, and the support is phenomenal. Next time I'm working on an ecommerce store for a client who uses PayPal, this will be the first plugin I install. Definitely a fan of this plugin.
I have used this plugin plus WooCommerce Multiple PayPal Accounts Plugin for a year now. It has been perfect for my site. I had a recent query and it was answered overnight on a weekend. Very impressed with the quality of the plugin, documentation and support
Looking for Live Help?
Schedule a live meeting with Drew Angell, PayPal Certified Developer, and get all of your questions or concerns answered.