Certified PayPal Developer
Drew Angell, owner of Angelleye, is an official PayPal Partner, Certified Developer, 3-Time PayPal Star Developer Award Winner, and a PayPal Ambassador.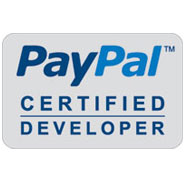 Looking for Live Help?
Schedule a live meeting with Drew Angell, PayPal Certified Developer, and get all of your questions or concerns answered.
Join Our Affiliate Program and Earn Cash Today!
Use custom affiliate referral links to send people to our website, and earn a commission on every sale generated!
"Worth every penny…and then some. Great value. I'd been trying to get the detailed information to finish my project from PayPal and Woo and they just keep pointing you to their documentation which doesn't include the details I needed. Saved me hours of hunting through documentation and testing. Thank You Drew…put you on speed dial. ;-)"
– Robin D. – KonaCoffee.com –
"I was working on making my sons site multi lingual and didnt want to mess it up, Andrew walked me thourgh the options and put everything in place, exactly how i wanted. Sometimes, and this being one of those times, invest in the experts experience. Can not fault his relaxed nature and knowledge on making sure we got the exact solution to what we needed."
– Paul C. – Tutanota.com –
"Excellent and timely support! We needed a completely new plugin that was based in part on an existing plugin; the team worked & troubleshot their way through it in a timely and cost effective matter. After they delivered a working product, our client wanted additional changes which was done, again, in a timely and cost effective manner. Strong recommendation to pay the $100 and review your project ahead of time – well worth the investment."
– George L. – SaintGeorgeDesign.com –
"Lifesaver – when the official PayPal plugin failed on us, this one saved the day. Have used other payed plugins from this developer and they are flawless, this is the way to go!"
– Christian S – Scorpiotek.com –
"It works fine, much better than the official woocommerce plugin which does not work."
– Salvador C. – Caballe.net –
"So much better than the official WooCommerce Paypal plugin! This one just works!!! Even with subscriptions! Yay!"
– Shelley – PitchPublications –
How Can We Help You with PayPal?