Over the years, PayPal has brought us a number of different ways to send and receive payments.
PayPal Standard was a great way to get started.  Classic Express Checkout improved upon that and opened up APIs for developers to more tightly integrate PayPal into their projects.
Then they added PayPal Pro, the PayFlow Gateway, and separate products specific to regions of the world like PayPal Plus, "Hosted Pro", and many more.
While this is great to have a wide variety of products and options for merchants and consumers to use the platform, it leads to confusion over time.
Introducing PayPal Commerce Platform – bringing all of this under a single umbrella.
Let's discuss!
What is PayPal Commerce Platform?
PayPal Commerce Platform is a quick and easy way to get up-and-running with a full suite of payment processing options for your business.
It's all-inclusive "full stack" of payment options tied into a single integration.  This includes:
PayPal Checkout

Allows buyers to log in to a PayPal account for payment.
Buyers choose an available payment method from their PayPal wallet for payment.

Buy Now Pay Later

Buyer will still log in to PayPal, but are able to choose from a couple of credit options.
"PayPal Credit" gives buyers promotional offers like 6 months zero interest if paid in full.
"PayPal Pay Later" gives buyers an option to spread their order payment across 3 or 4 payments to better fit their budget.

Direct Credit Card Processing

Buyers can input credit card details directly onto your website.
No PayPal account required for buyers to pay this way.

Venmo Checkout

Buyers can now checkout using Venmo on your website!
A QR code will be presented, and buyers can scan this code using the Venmo app to submit the payment.
Money falls directly into the seller PayPal account.

Google Pay
Apple Pay
When you install PayPal Commerce Platform, you get all of this without any monthly payments, statement fees, or anything of the sort.  You only pay your PayPal Fee based on your account structure and the type of payment(s) you receive.
See what I did there?  😊
Not only do you get all of the payment processing features mentioned above, but you also get a suite of tools that helps you on both the front end and the back end of the order.
If you are familiar with Google Analytics, QuickBooks, or similar reporting tools, you will feel right at home in PayPal's report dashboard.
How Does It Help Merchants?
Imagine if you could offer your buyers financing with 6 months of 0% payments.  You can do that with PayPal Credit, which is built into PayPal Checkout, which is part of the Complete Payments stack.  You get the entire payment right away, and PayPal deals with the risk of taking payments from the buyer.
Imagine you could offer your buyers an option to spread their payment over 3 or 4 payments, again with 0%, and allowing them to handle their budget a little more easily by spreading it out with automatic payments.  You can do that with Buy Now Pay Later, which is built into PayPal Checkout, which is part of the Commerce Platform stack.  Again, PayPal takes on the risk of payments, and you get your money right away.
Starting to see the pattern?
The Commerce Platform system not only gives you all of these features, but it gives you the ability to provide details about this throughout your site while customers are shopping.
Banners and/or text strategically placed throughout your site can (and will) increase conversion rates and average order totals.
This is simply because it opens you up to a much wider range of potential buyers when you offer these options, and when buyers are aware that they have these options available to them, they tend to spend a little more as well.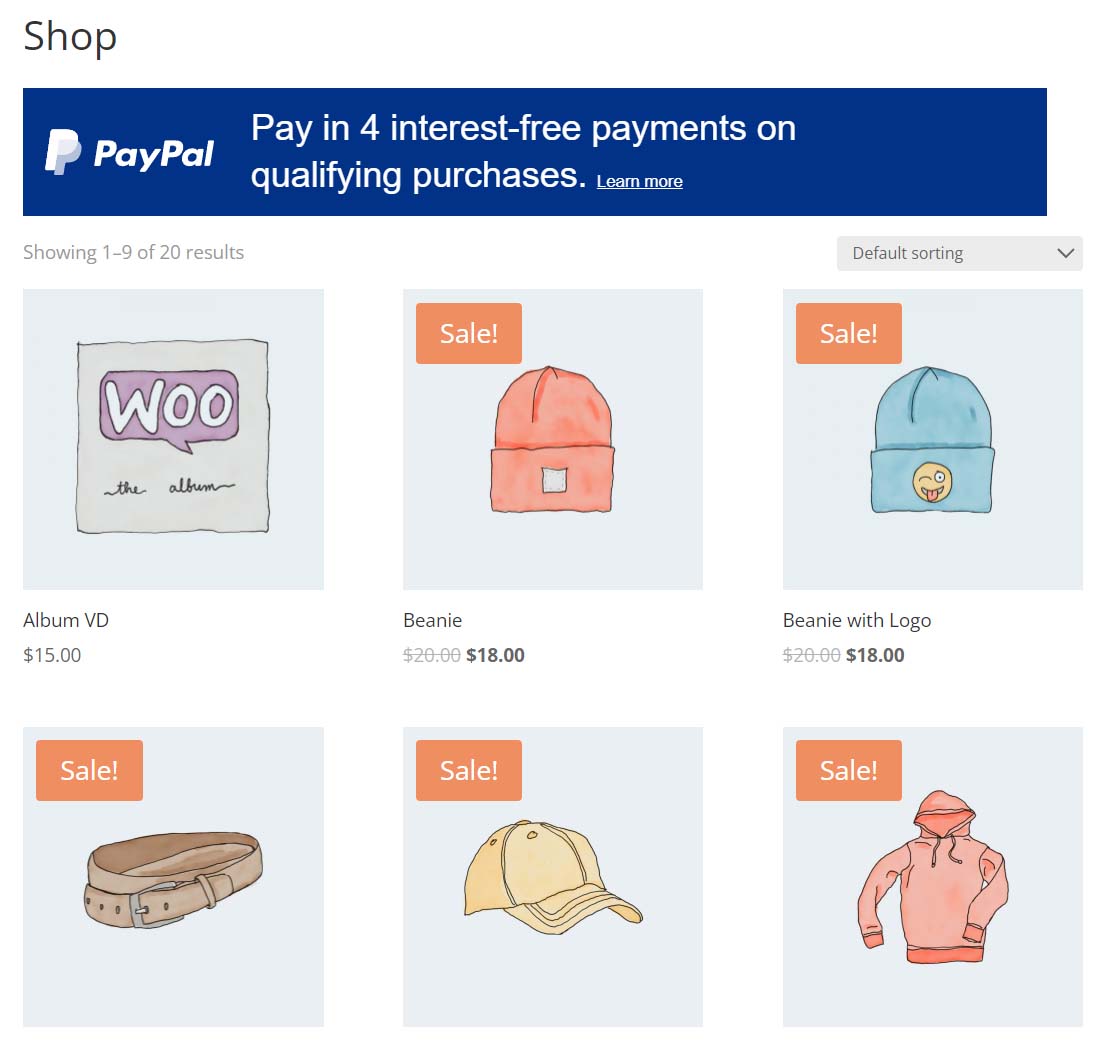 How Does It Help Consumers?
On the flip side, imagine if you could get a simple loan with promotions like 6 months no interest (if paid in full during that time) much like a credit card.  "Other people's money" can be a powerful tool when leveraged properly.
What if you could simply spread your purchases over 3 or 4 payments at a given interval, allowing you to more easily work with your budgets. 
When you're paying with PayPal, you have these options available to you at all times.  It doesn't hit your credit, but you get the same benefits of credit!
As you can see, PayPal Commerce Platform really holds true to its name.
It provides an entire suite of payment processing tools for sellers, and essentially does the same for buyers as well.
Let us help you get up-and-running with PayPal Commerce Platform, and get all of the latest and greatest PayPal has to offer!