Overview
PayPal has been rolling a new user interface design for the PayPal.com website.  Unfortunately, some of the reporting features PayPal provides have not been fully migrated into the new design yet.  The functionality is still there, but it can sometimes take a couple of extra steps to find it.
If you're upset that you can't find reports in PayPal that include your running balance, follow these steps and you should be able to bring up that same functionality.
Important Note!
PayPal is no longer supporting Premiere accounts.  If you are not able to find a running balance anywhere in your account, it is likely because you have a PayPal Premiere account.  To fix this problem, upgrade your PayPal account to a business account.  This is free, and once you have completed this step you should begin to see your running balance as expected.
01. Click the Activity tab at the top of the new PayPal design.
02. On the right, under Statements, click Activity export.
03. On the left, click Basic Search in the History menu.
04. On the left,click All activity (with balance).  Then, on the right, you will see your running balance.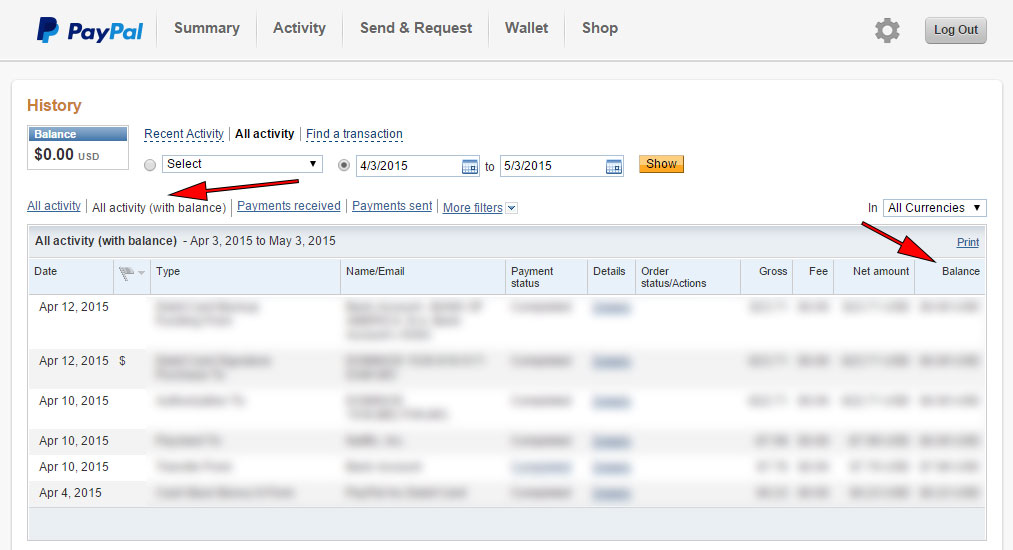 Need Additional Help?
Schedule a live meeting with Drew Angell, PayPal Certified Developer, and get all of your questions or concerns answered.